Thursday, March 02, 2006
---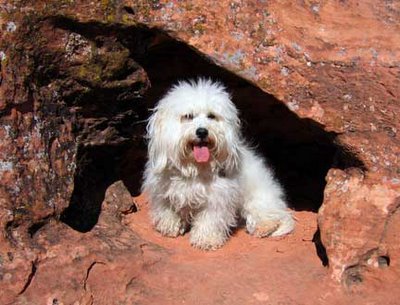 Yes, it's hiking Mojo! He really, really, really likes hiking and climbing. He practically runs up and down rock faces. It's easy when you're only 16 lbs and have four legs.
---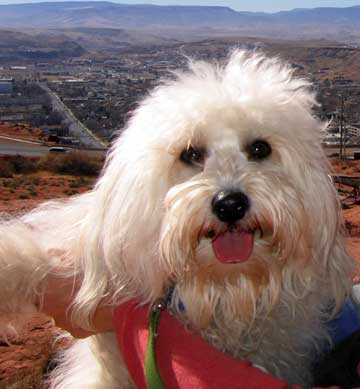 Mojo with a somewhat blurred view of Saint George in the background.
---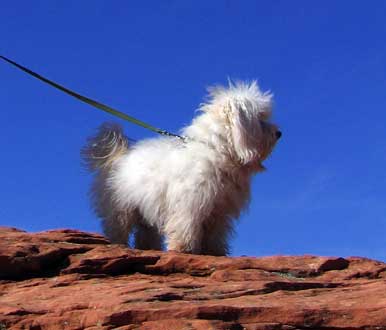 Mojo shows the way!
---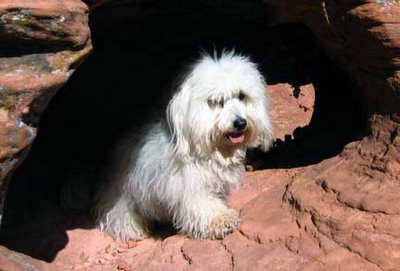 Mojo's getting really good at posing for the camera. Notice the natural paw-in-front stance.
---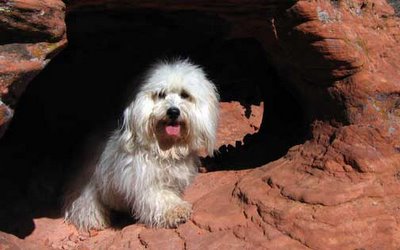 Mojo on Kilimanjaro?
---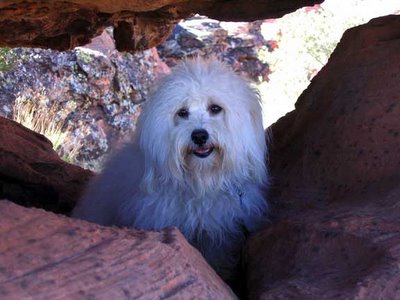 Mojo in yet another rock formation.
---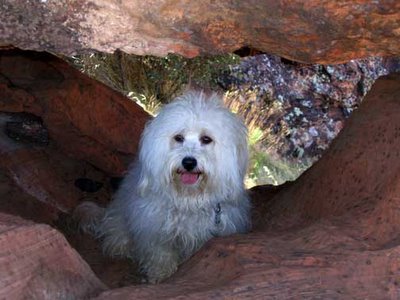 More fun than taking pictures of garden gnomes!
---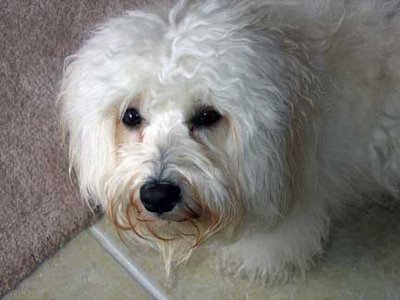 Mojo's semi-extreme close-up.
---
Wednesday, March 01, 2006
Well, we're back from St. George with our heavily matted and somewhat dreadlocked (corded) dog. Mojo really likes the great outdoors; he loved the big house that he could run around in, the big sky (and no leash), and hiking.

He didn't like the warm weather so much, though.

We didn't use the leash much on our walks, except in the parks. At the house we walked leash-free becuase there wasn't a lot of traffic in the subdivision. It was strangely liberating. He was pretty good about keeping close and listening to us if he went too far. Of course, running in the opposite direction always got Mojo's attention.

He really loved climing the rocks. That's why he's a mountain dog!

Pictures coming soon!