Thursday, March 02, 2006
---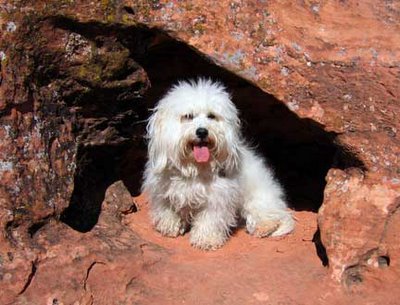 Yes, it's hiking Mojo! He really, really, really likes hiking and climbing. He practically runs up and down rock faces. It's easy when you're only 16 lbs and have four legs.
---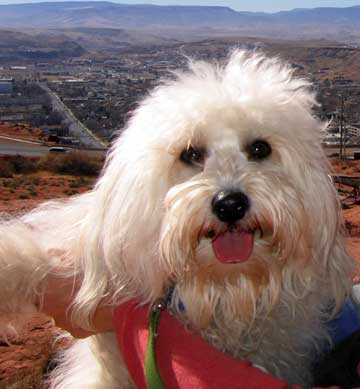 Mojo with a somewhat blurred view of Saint George in the background.
---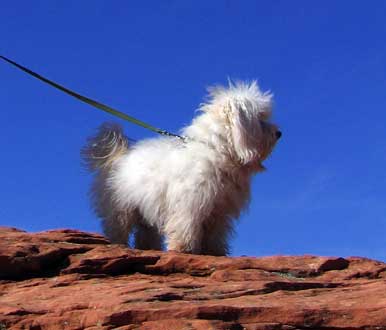 Mojo shows the way!
---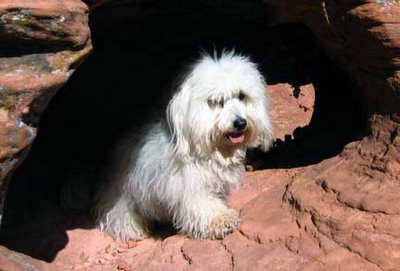 Mojo's getting really good at posing for the camera. Notice the natural paw-in-front stance.
---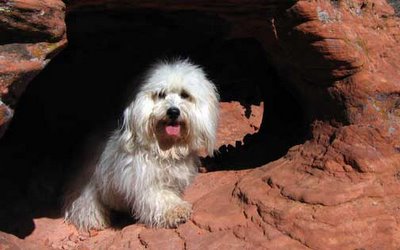 Mojo on Kilimanjaro?
---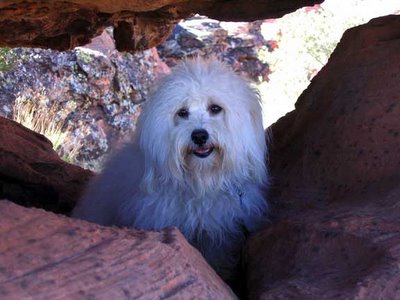 Mojo in yet another rock formation.
---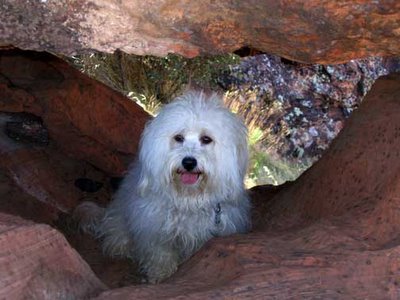 More fun than taking pictures of garden gnomes!
---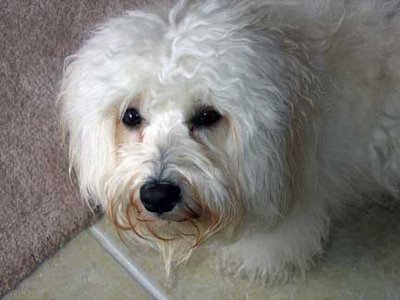 Mojo's semi-extreme close-up.
---