Sunday, June 27, 2004
Mojo got groomed! The groomer said he was great! No complaining, and he fell asleep during his haircut. Unprecedented for a 5-month old dog. Maybe she says that about all the dogs?
She said his head is kinda big relative to his body, so maybe his body'll grow in. He also said he was a pleasure to work with, and she'd love to have him back anytime.
---
His body hair is down to maybe 1 or 1.5 cm, and is really soft - softer than cashmere. Maybe we should open a Havanese farm, shave 'em every summer, then sell the hair.
Nothing was done to his tail, since it's still stringy. His head, well, you'll see.
He actually looks bichon-like, or a bichon/poodle body cut? Thank goodness he doesn't look like a lhasa.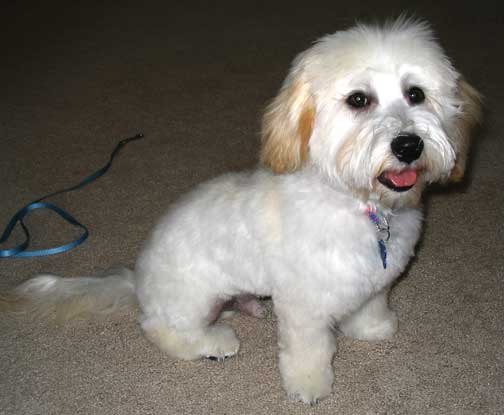 ---
He's got a bit of helmet head. It makes him look more studious as he concentrates on his greenie.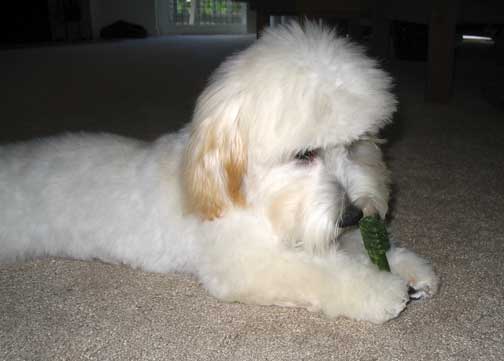 ---