Tuesday, July 13, 2004
We built a makeshift agility tunnel a few months ago. It subsequently collapsed, and was rebuilt the other day. I'm no carpenter, that's for sure.
Anyway, here are some nice pictures of Mojo and the tunnel.
---
At first, he wasn't sure exactly what he was supposed to be doing there.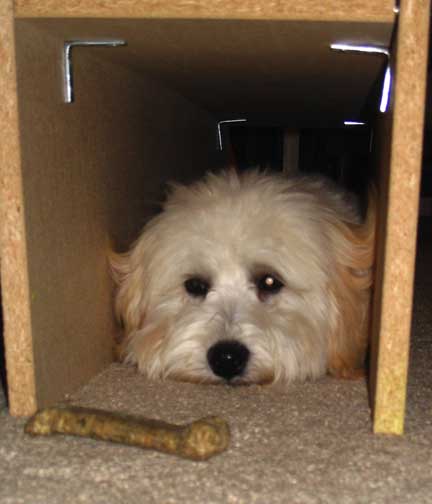 ---
Then he realized he was supposed to go to the end then sit down.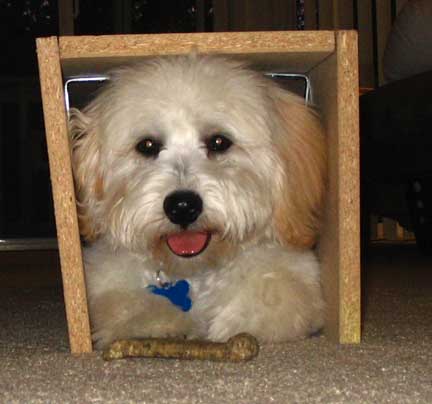 ---
Still there, still smiling.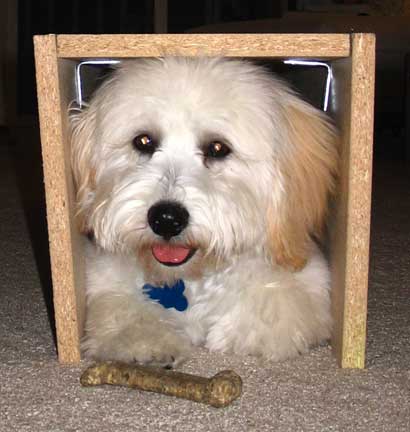 ---
This is getting kinda boring.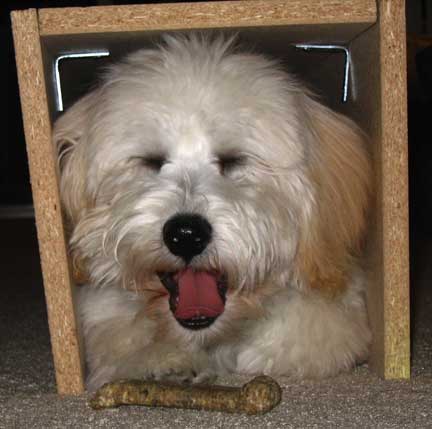 ---
Eventually he did run through it, but it's so much smaller than the normal agility tunnel that it's harder for him to get through it. It does the job, mostly.