Thursday, August 19, 2004
---
We told Mojo to go into his crate and away he went. He'll actually sit in it for a minute or two, then leave.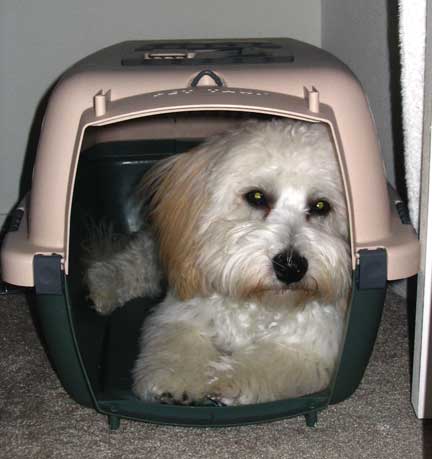 ---
We got a plant, and Mojo immediately went over to stake out his territory. This plant has now caused Mojo to sniff almost every bush that we walk by, for some odd reason. He didn't used to bother with plants, but now he checks out practically every one, making our walks longer. Very strange.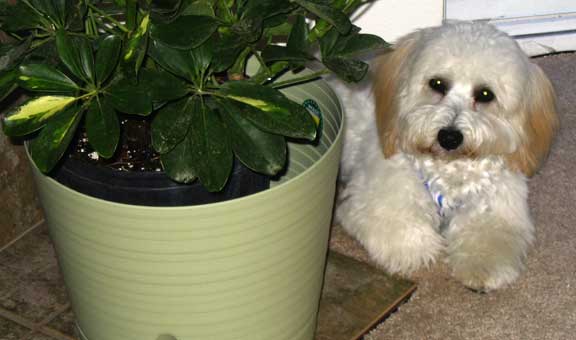 ---
Mojo discovered that he could get a drink while bathing.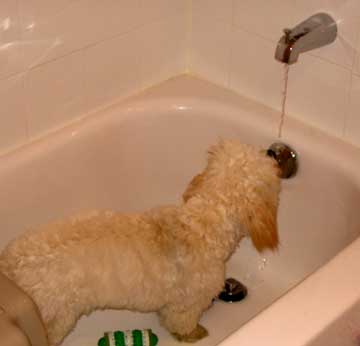 ---
Mojo is grimacing in this picture. When Ela washes his muzzle, he'll pull his lips off his teeth and scrunch his face. You can't see it that well here, except of course for his teeth.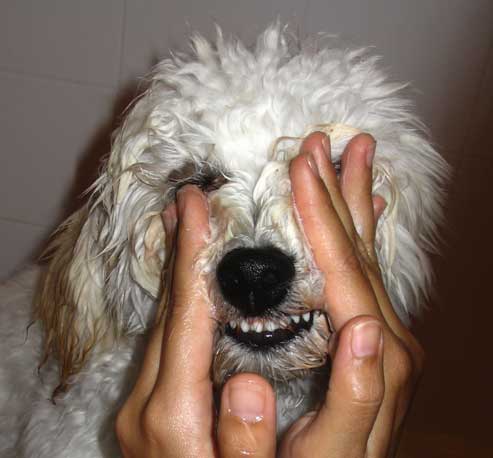 ---
Yeah! Clean!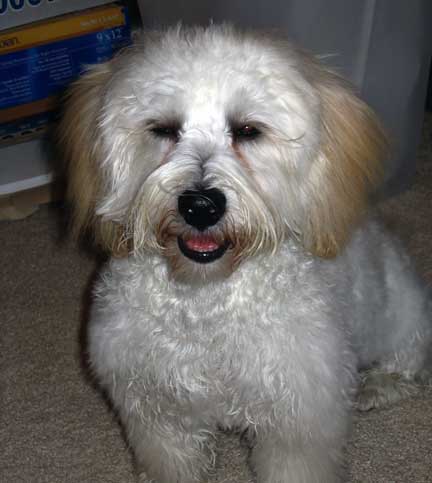 ---
It's hard to imagine, but he jumped in the tub the next day to cool off. Here's Mojo's typical "flat-on-the-floor" in the tub.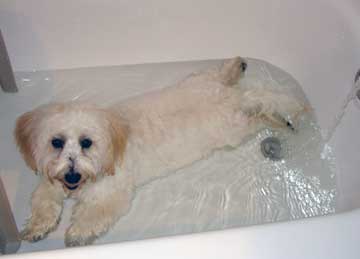 ---
Ready for bed.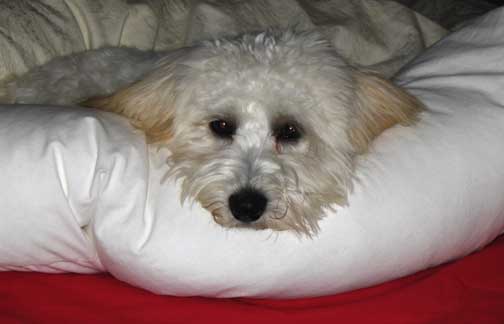 ---
Here today.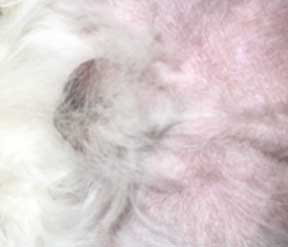 ---
Mojo's new leash. Ela made it from a length of ribbon/cloth. It's 14 feet or so, which is more useful than 2 6-foot leashes clipped together.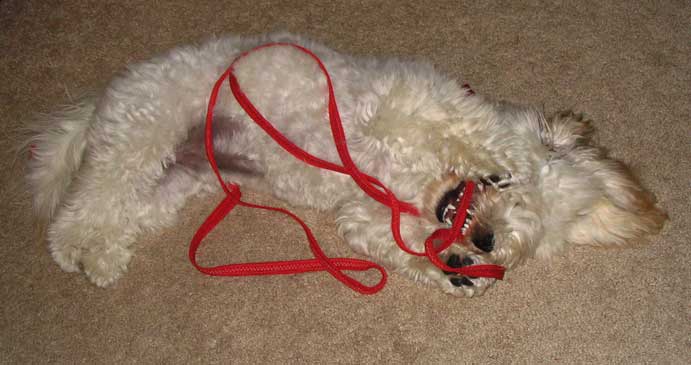 ---
Hey there!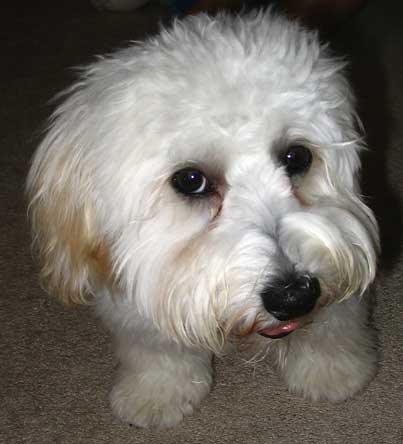 ---
Gone tomorrow.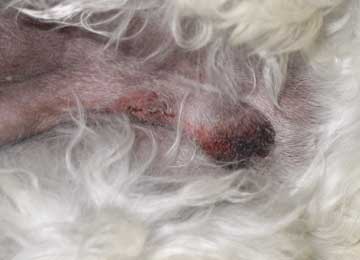 ---
My bone, dammit!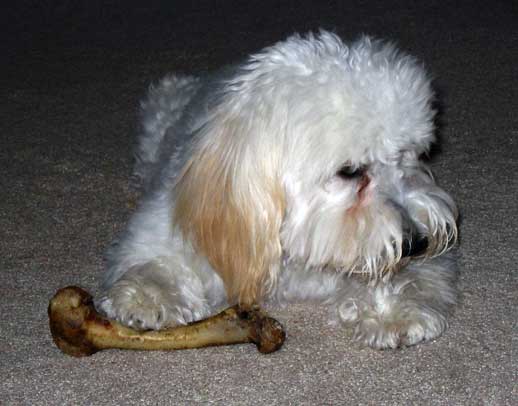 ---