Wednesday, September 08, 2004
Another picture drop!
---
A quick wash before the grooming...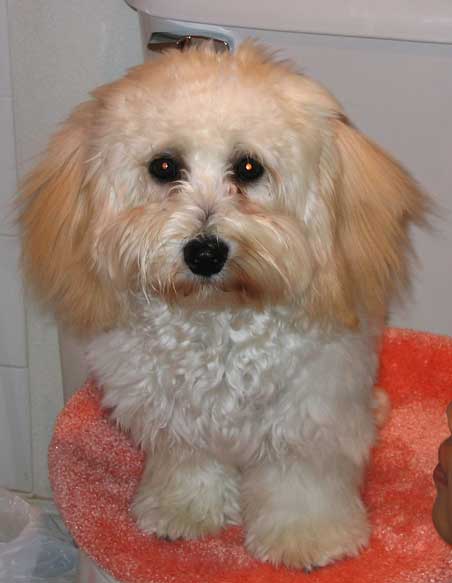 ---
What a bundle of joy he is!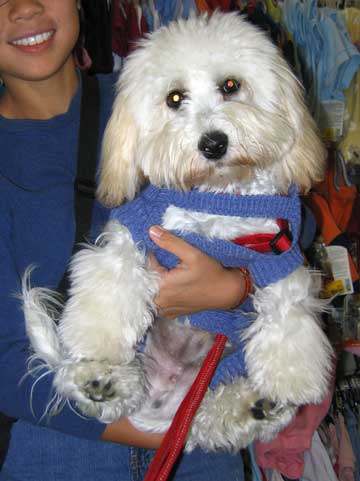 ---
Did they say this was a turtleneck?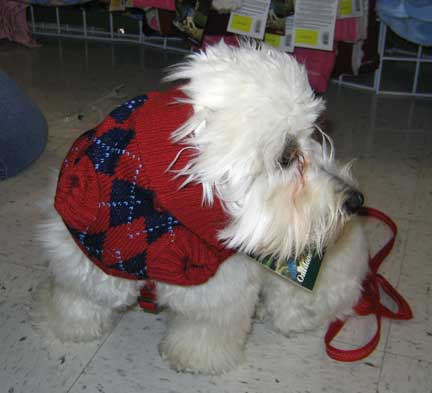 ---
Red Velvet. It's the new black.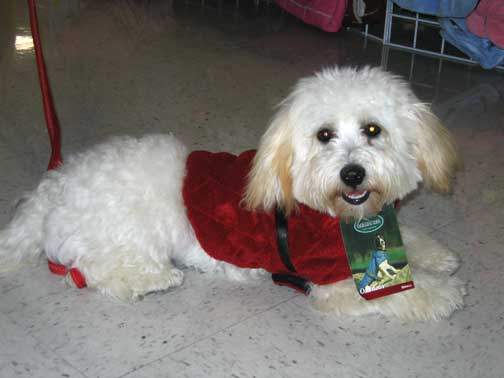 ---
The Head of the Charles is soon, and it's important to accessorize.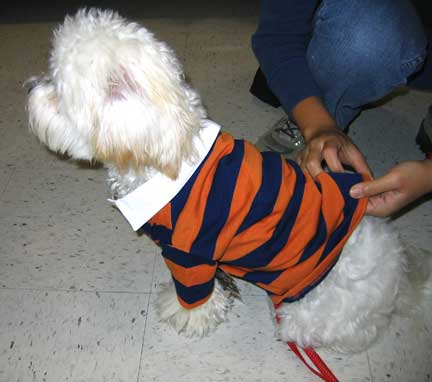 ---
A sock I am not!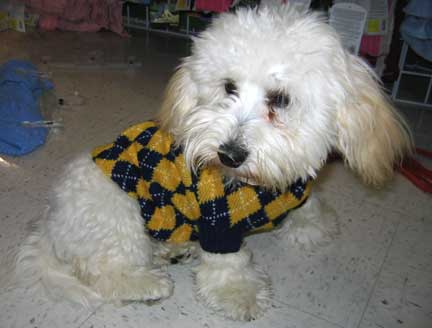 ---
I suppose there's nobody I can call to report this, is there?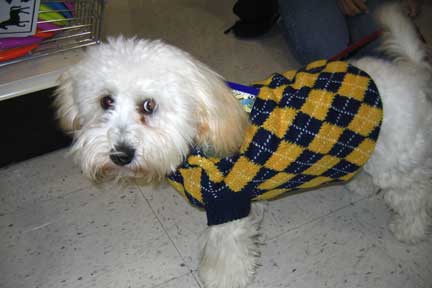 ---
Hey, I'm just the dealer. It's not my fault your cards were terrible.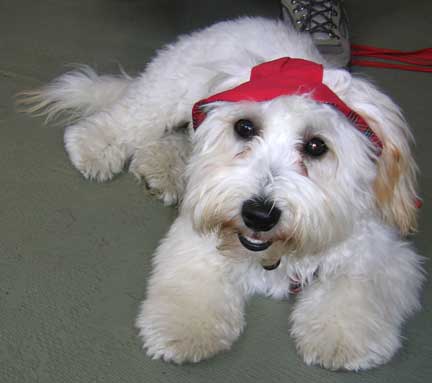 ---
Riding in the backseat of the car. He likes the front a lot better, because it's easier to see what's happening (not that there's much happening).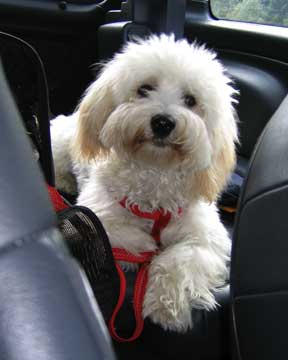 ---
Yo, Adrian!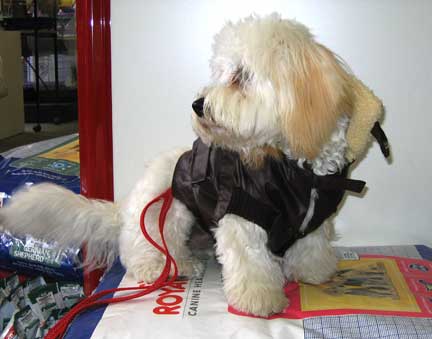 ---
Hey, look at this really big Dingo that I just got!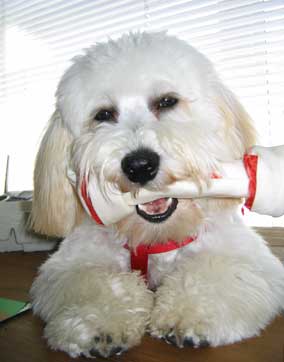 ---
It's nighttime, and Mom's leaving on a trip tomorrow :(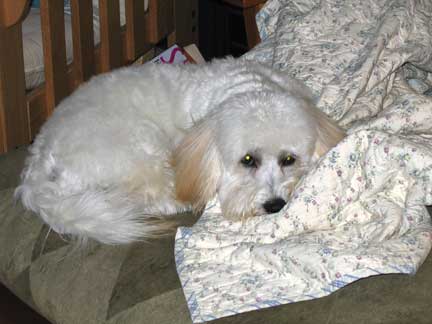 ---