Friday, September 03, 2004
New camera, more pictures!
---
Extreme close-up!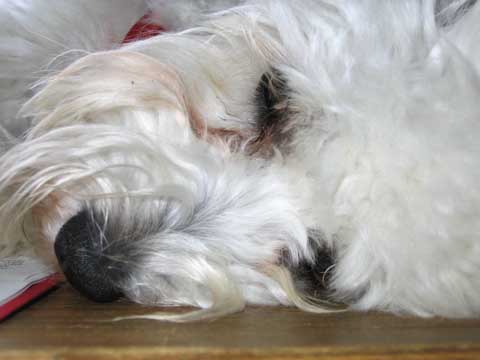 ---
This is what Mojo looks like when we leave him at home. He looks down at us in the stairwell and asks, "you're leaving without me?"
He's got another look: he puts his head down on the top step. We'll get that shot soon.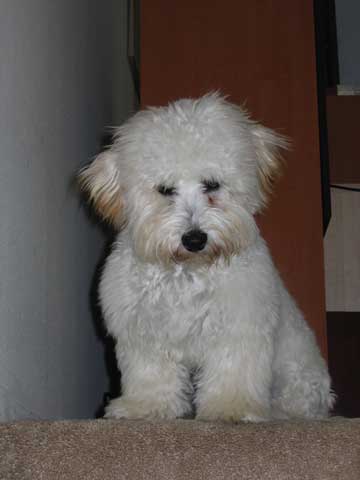 ---
Mojo, waiting for us to do something. "Yes?"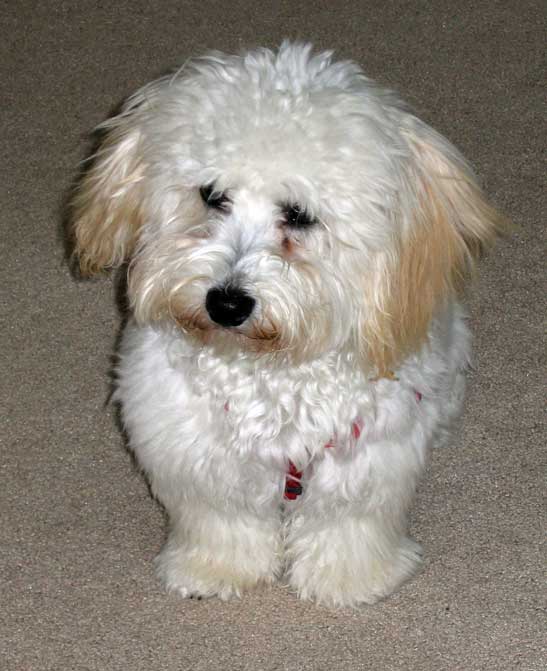 ---