Sunday, January 30, 2005
More Mojo!
---
Looking good in his birthday suit.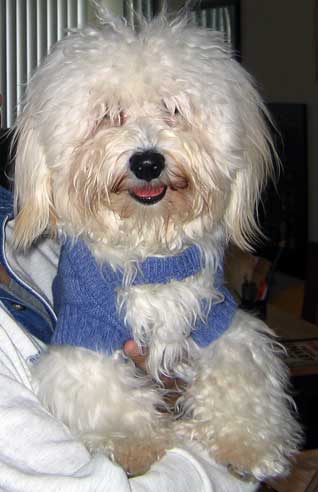 ---
Mojo at high speed. Those yellow things are clips, to keep the hair out of his eyes. At the dog show there was a woman running her Hav, and she braided the hair around the eyes. I think we're going to do that too.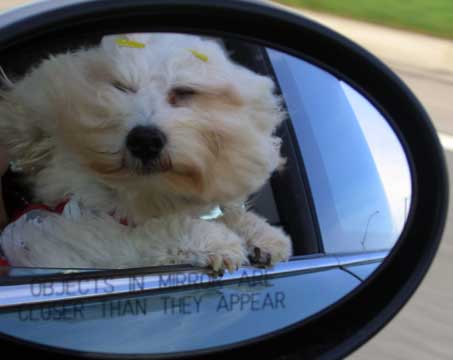 ---
After an aborted swim attempt and general running around in the park.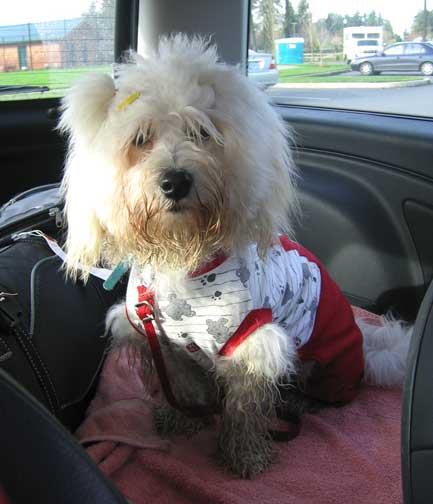 ---