Wednesday, May 04, 2005
We got Mojo a new toy at Petsmart: a vinyl ball. We call it the gumball, and he really loves it. I think it's because he can sort of chew on it after he fetches it.
The funny thing about it is that he can't carry it for very long, because his saliva makes it too slippery to hold. So he runs, then it falls out and he goes running around trying to get it in his mouth again. He looks like a cat playing with a mouse!
---
Mojo and the gumball!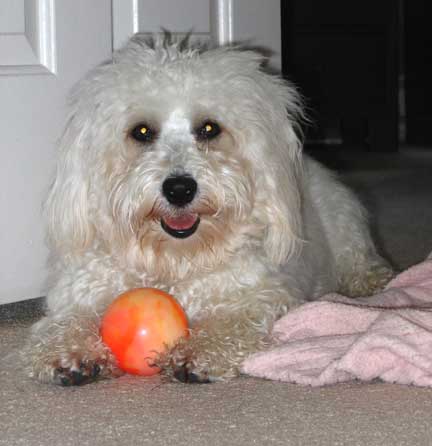 ---