Friday, September 02, 2005
Another blogumentary: Mojo at Cannon Beach!
---
Looking spiffy in his new life jacket, Mojo is ready to conquer the elements.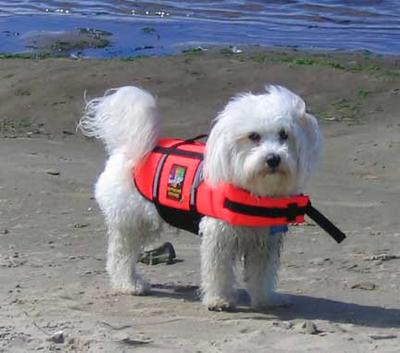 After a short walk in the water, Mojo's looking mighty dirty.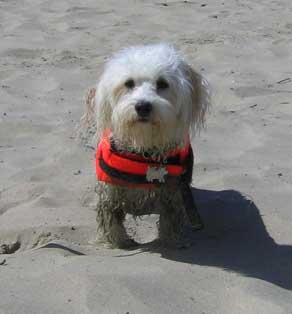 And he goes for the full swim!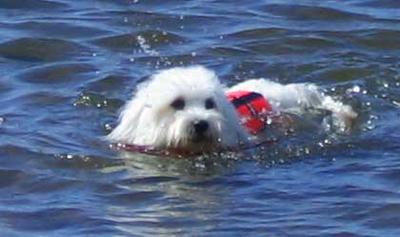 Keeping his head above water is hard...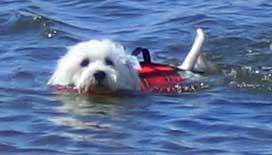 But he does it, even when he's out in the distance! If you look closely, you can watch as his tail swings back and forth as he swims.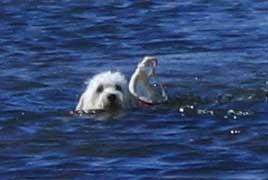 Wow, that was harder than he thought. And the sand sticks, too!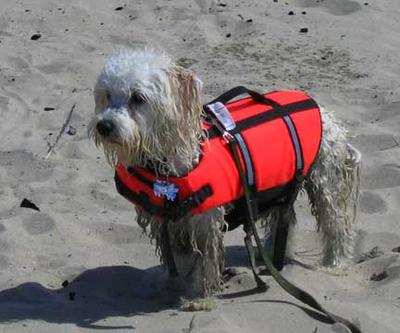 Mr. DeMille, I'm ready for my close-up.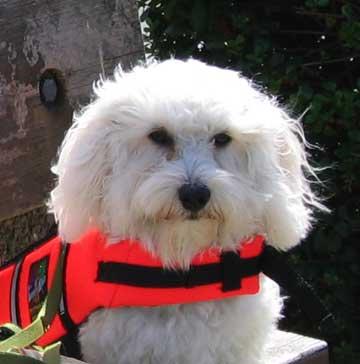 Ahhh! I love the beach. Especially ones like this, with dramatic clouds, wind, and big rocks in the background. Are you getting this?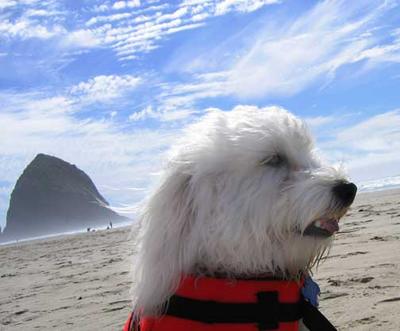 We swam again, but got distracted digging holes in the sand.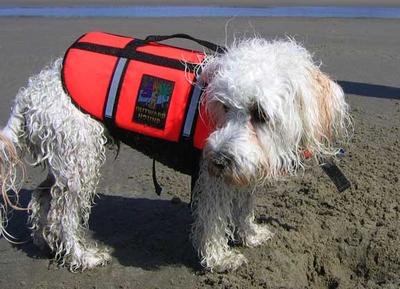 Digging! Sand! Holes! Uffda!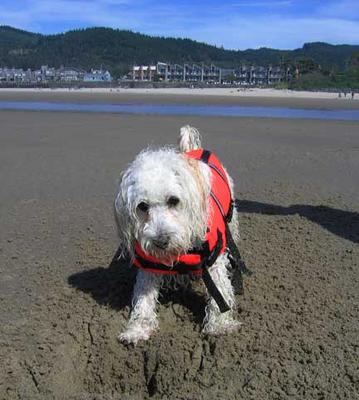 If I keep digging, will I find a treat at the bottom?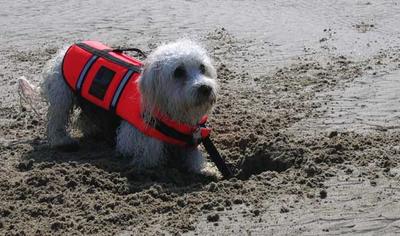 Yes, I am the champ. Where's my glass of eggs?