Tuesday, January 03, 2006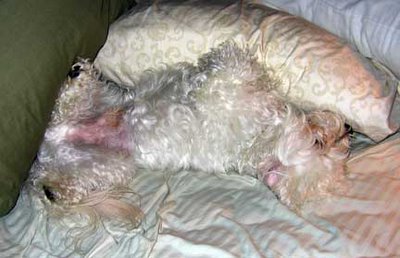 It's always nice to take a nap!
---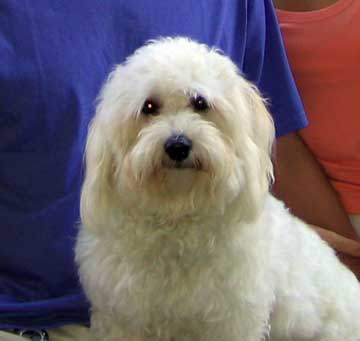 Mojo's formal portrait.
---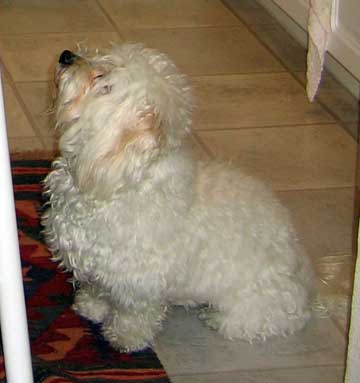 I'm not begging, I'm looking up at the food!
---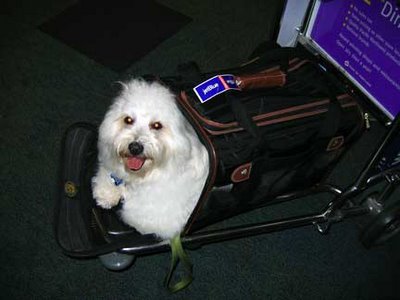 Mojo, world traveller, enjoying some time outside the Sherpa.
---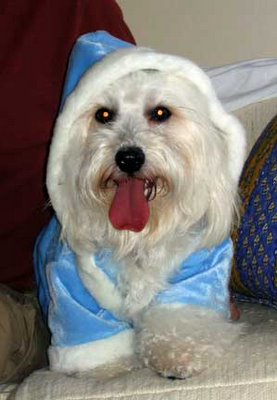 I'm an Elf!
---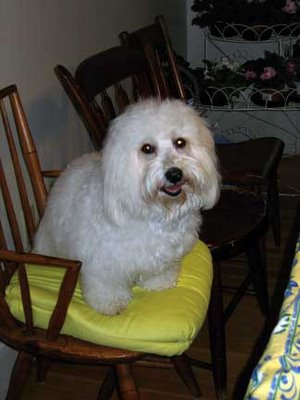 Mojo sitting patiently at the dinner table, waiting for some leftover Lamb or Steak.