Monday, June 05, 2006
---
Mojo sleeping in my bed.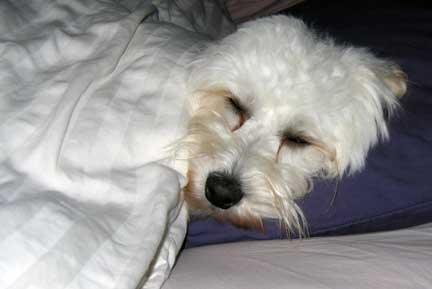 ---
Hairless in NY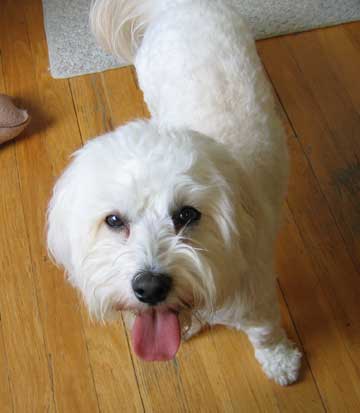 ---
Mojo treed one of my mom's cats!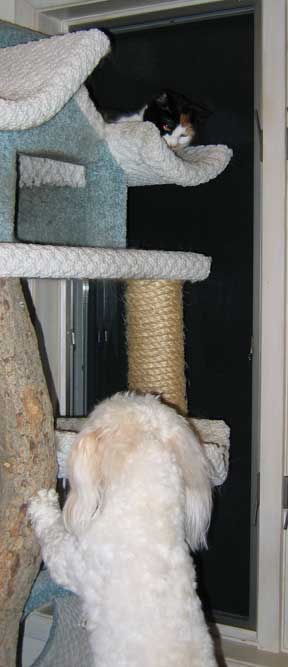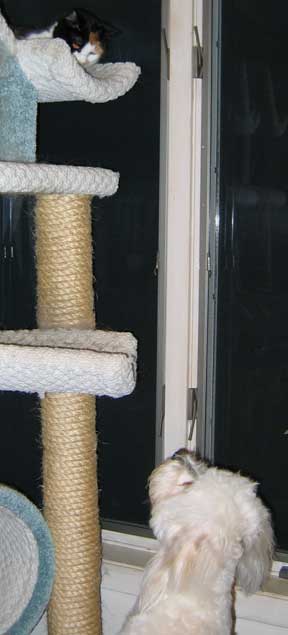 ---
Look at the great extension that Mojo gets as he stretches towards the feline.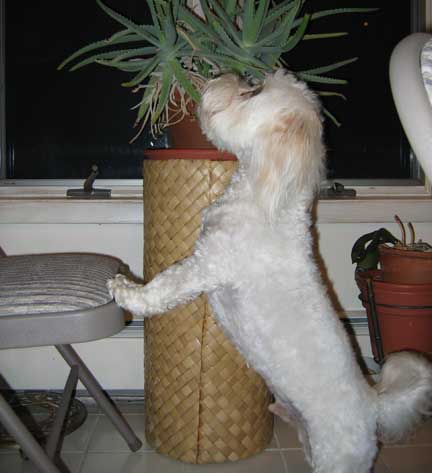 ---
Mojo has a very, very strange expression on his face.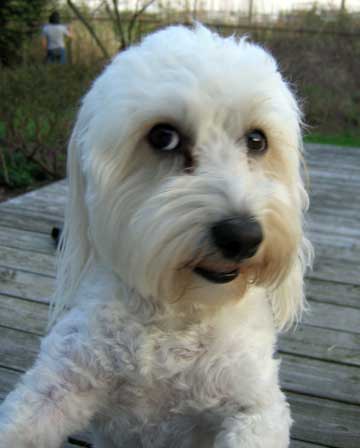 ---
This is Mojo with Bella, a bichon that lives nearby.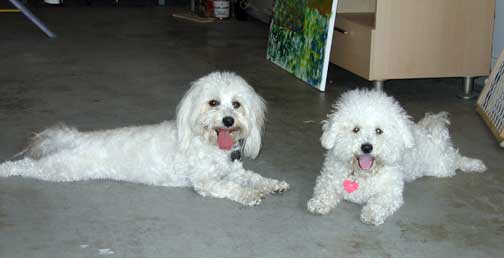 ---
Mojo at Cannon Beach.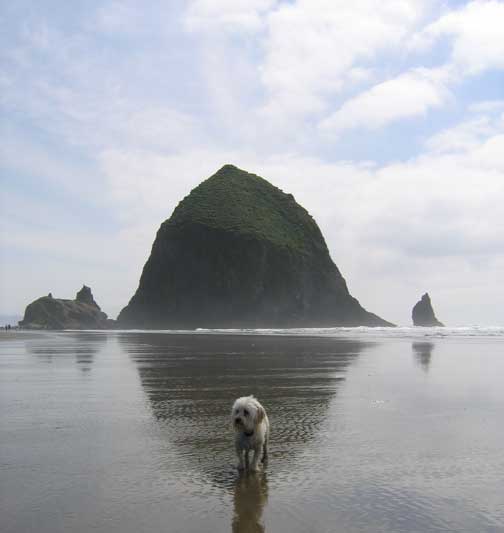 ---
Mojo at Trillium Lake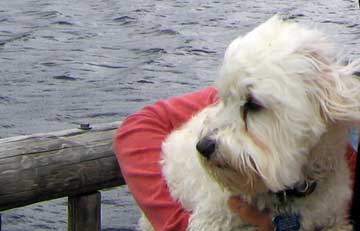 ---
Coming back from the lake, Mojo was pretty dirt-encrusted so he had to sit in the back of the car. He didn't like that so much, and kept looking forwards and whining. Eventually he got his way, if I remember correctly.