Sunday, July 30, 2006
Pictures from Oregon:
---
Mojo back at Larch Mountain. Yep, not so exciting without the snow!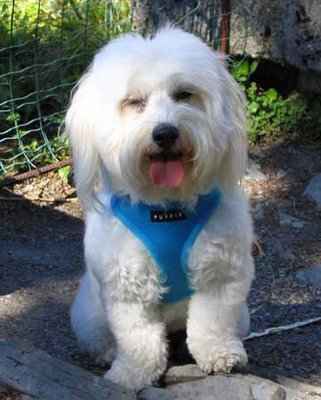 ---
Mojo at one of the many waterfalls right outside Portland.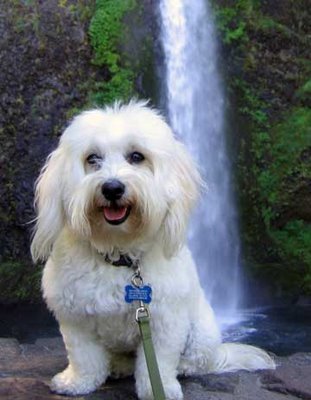 ---
Another hour, another waterfall.
---
After going to the waterfalls (and before going on the plane), Mojo had one last groom. Fancy dog!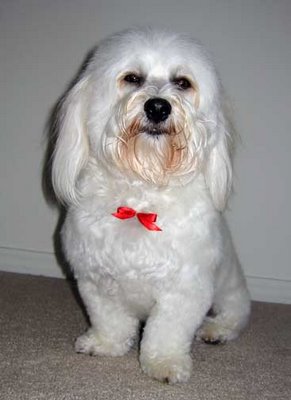 ---
Mojo and his toys. This one is of Mojo and Herbie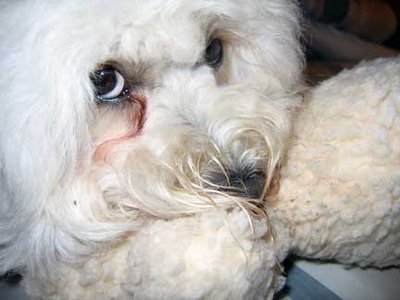 ---
Mojo in the morning with his menagerie.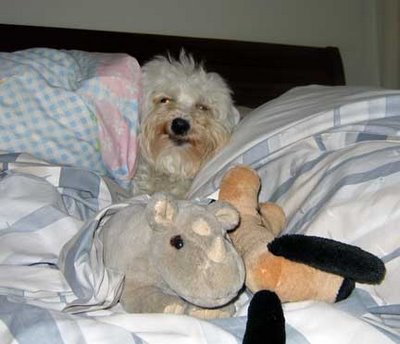 Giving a big yawn for the camera.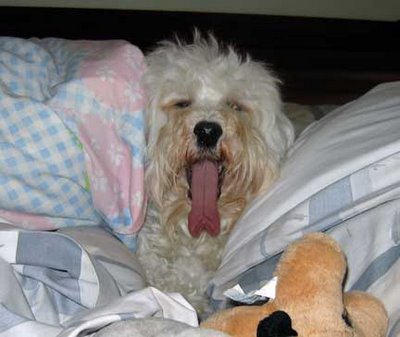 ---