Thursday, September 14, 2006
Well, nothing's been going on with Mojo lately except for that afternoon at the local cemetary. His hair's getting longer, and he's run out of pee/poo pads. The maids are washing his reusable pads every day (whew), but the pads are so small that he misses them when he poops much of the time. When we move into our new duplex, we'll try and get him to poo and pee outside.
We walked earlier today, down Narra and Flame Tree Road. Mojo pooped, then was in a real hurry to get back. When he came home, he drank a whole lot of water. Guess that long hair really is hot?
Here are some recent pictures of the longer-haired Mojo! He's looking more and more like a Havanese.
---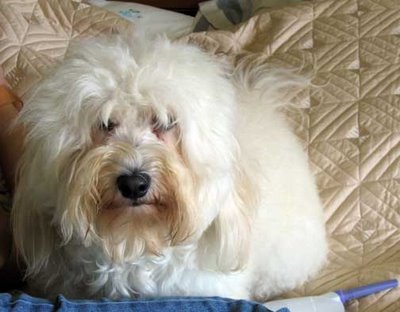 ---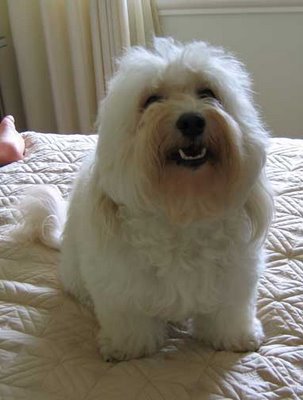 ---