Sunday, November 05, 2006
Mojo went on a tugboat ride!
We all went on a tugboat ride, on the way to christening the new barge "Star Loader". This was back on 10/23, so I'm a bit behind.
He doesn't seem to mind the water, and I guess dogs in general don't mind, given the number of dogs on the tugboat and barge.
Anyway, pictures!
---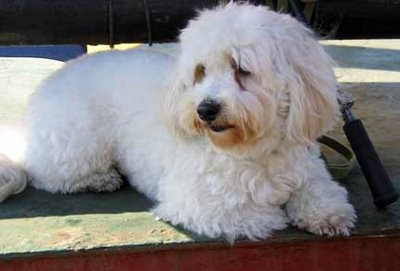 It's easy to be on a tugboat with an umbrella of your own.
---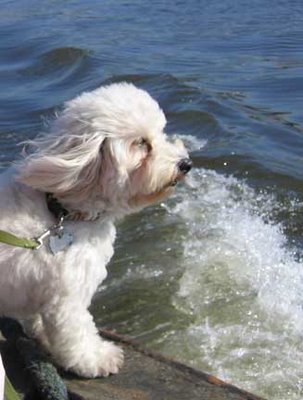 Mojo, with the almost totally opaque waters of Manila Bay in the background.
---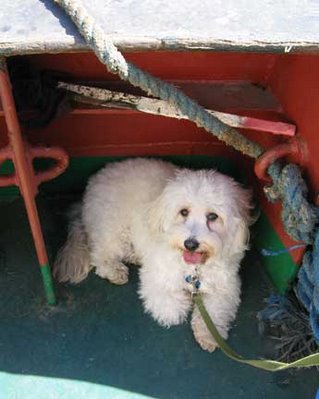 Mojo taking shelter from the hot sun on the way back.